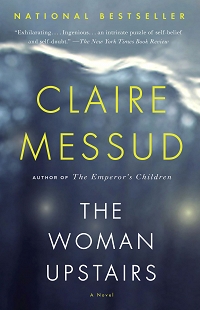 The Woman Upstairs by Claire Messud
Join us to discuss this page turning novel named one of the best books of the year by The New York Times and other newspapers.
Nora Eldridge once dreamed of being an artist, a wife, and a mother. Instead she has ended up a single, middle-aged elementary school teacher in Cambridge, Massachusetts. Nora befriends the family of one of her students, Reza Shahid. His mother is Sirena, an Italian artist who invites Nora to share her studio space and return to her work as an artist, and his father is a professor in Boston. When Reza is attacked by school bullies, Nora is drawn deep into their family dynamics and discovers a ferocity in herself that she did not know was there.