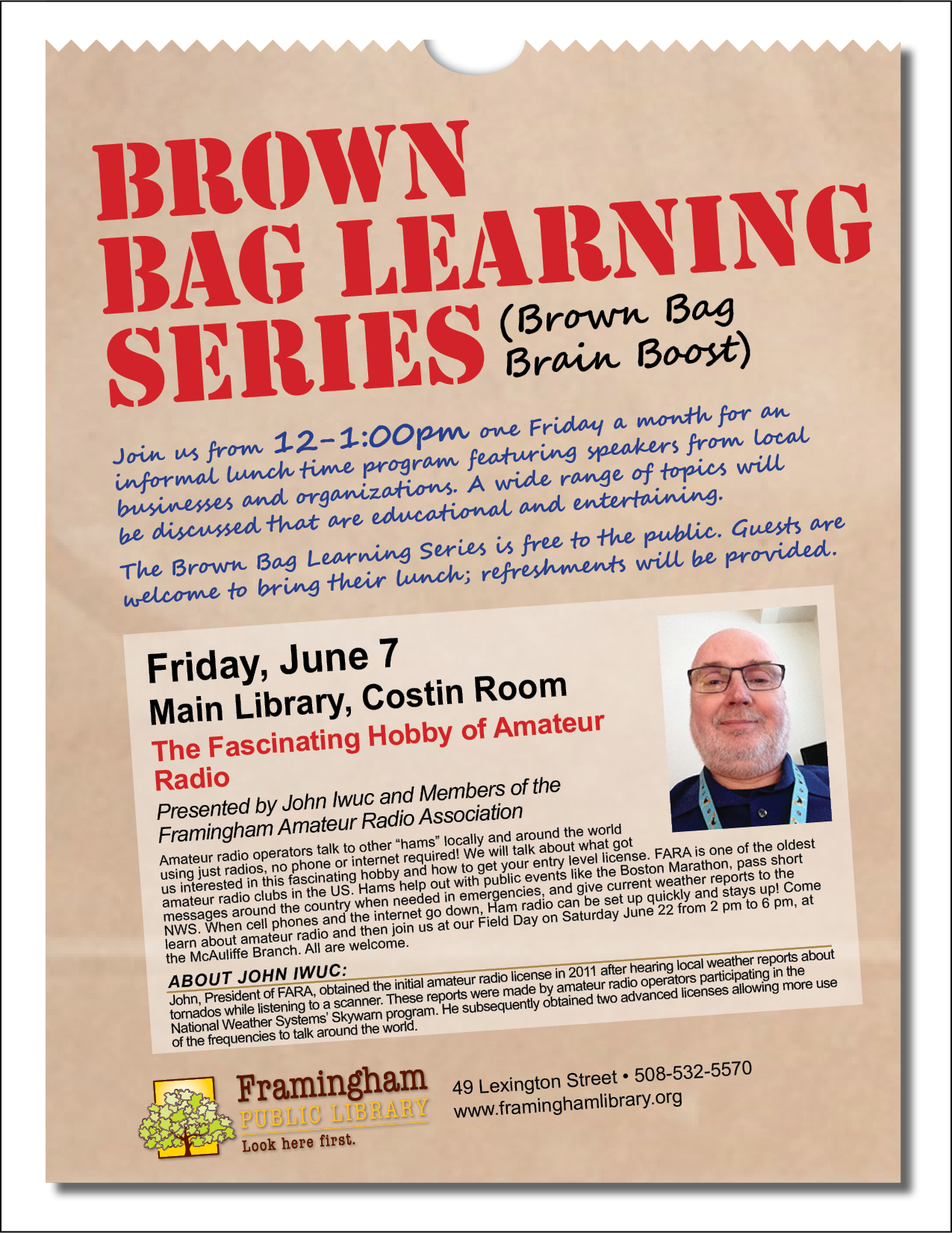 Presented by John Iwuc and the Framingham Amateur Radio Association

Amateur radio operators talk to other "hams" locally and around the world using just radios, no phone or internet required! We will talk about what got us interested in this fascinating hobby, and how to get your entry level license. FARA is one of the oldest amateur radio clubs in the US. Hams help out with public events like the Boston Marathon, pass short messages around the country when needed in emergencies, and give current weather reports to the NWS. When cell phones and the internet go down, Ham radio can be set up quickly and stays up! Come learn about amateur radio and then join us for our Field Day on Saturday June 22 from 2 pm to 6 pm at the McAuliffe Branch. All are welcome.

ABOUT JOHN IWUC:
John, President of FARA, obtained the initial amateur radio license in 2011 after hearing local weather reports about tornados while listening to a scanner. These reports were made by amateur radio operators participating in the National Weather Systems' Skywarn program. He subsequently obtained two advanced licenses allowing more use of the frequencies to talk around the world.