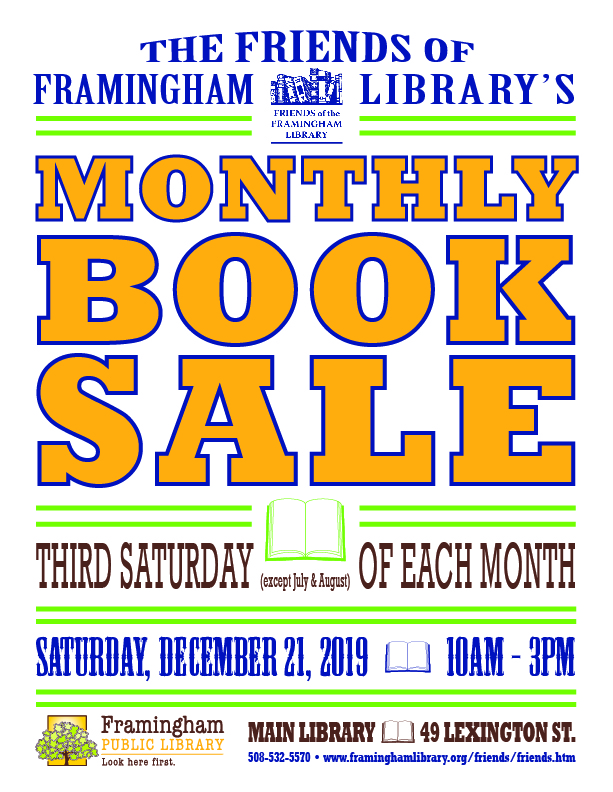 9:30-10:00am: Friends Members
10:00am-3:00pm: Open to the public
Most Books $1.00 or less; Children's .50 or less; single DVDs on sale this month, only $1.00.
We have something for everyone!! 3 Rooms + the lobby chock full of books.
Stock up for the winter ahead! We have an assortment of stocking stuffers like toys, games, puzzles, flash cards and craft kits. Many of these like-new items make perfect gifts, so get in some last-minute holiday shopping.
Thanks to your continued support of the Friends, we are able to provide free movies, concerts, programs, museum passes, audio books, CDs, Children's Room apps, and many other services to patrons and the Framingham community.