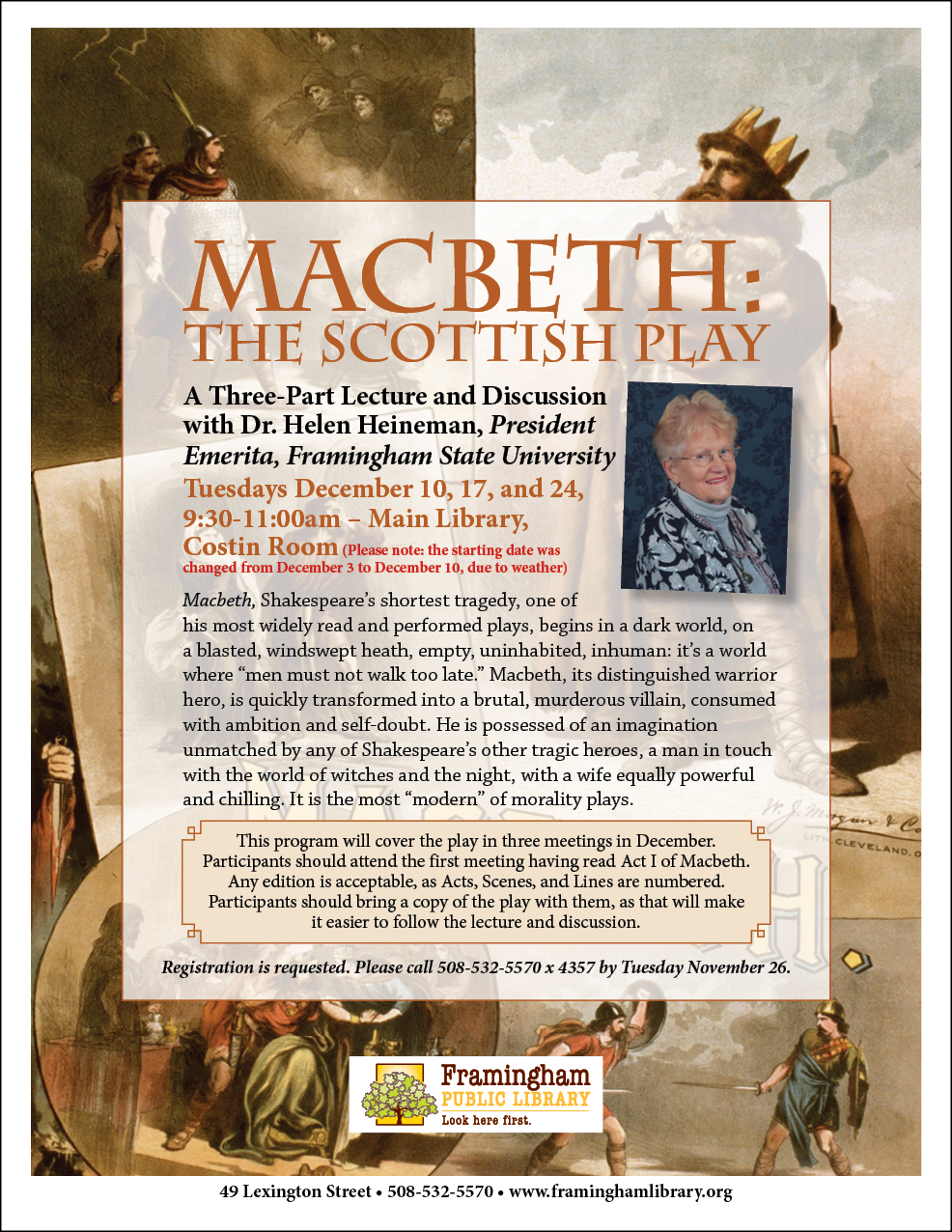 PLEASE NOTE DATE CHANGES.
Presented by Dr. Helen Heineman, President Emerita, Framingham State University
Tuesdays December 10, 17, 24: 9:30-11:00am – Main Library, Costin Room
Macbeth, Shakespeare's shortest tragedy, one of his most widely read and performed plays, begins in a dark world, on a blasted, windswept heath, empty, uninhabited, inhuman: it's a world where "men must not walk too late." Macbeth, its distinguished warrior hero, is quickly transformed into a brutal, murderous villain, consumed with ambition and self-doubt. He is possessed of an imagination unmatched by any of Shakespeare's other tragic heroes, a man in touch with the world of witches and the night, with a wife equally powerful and chilling. It is the most "modern" of morality plays.
This program will cover the play in three meetings in December. Participants should attend the first meeting having read Act I of Macbeth. Any edition is acceptable, as Acts, Scenes, and Lines are numbered. Participants should bring a copy of the play with them, as that will make it easier to follow the lecture and discussion.
Registration is requested. Please call 508-532-5570 x 4357 by Friday November 29.