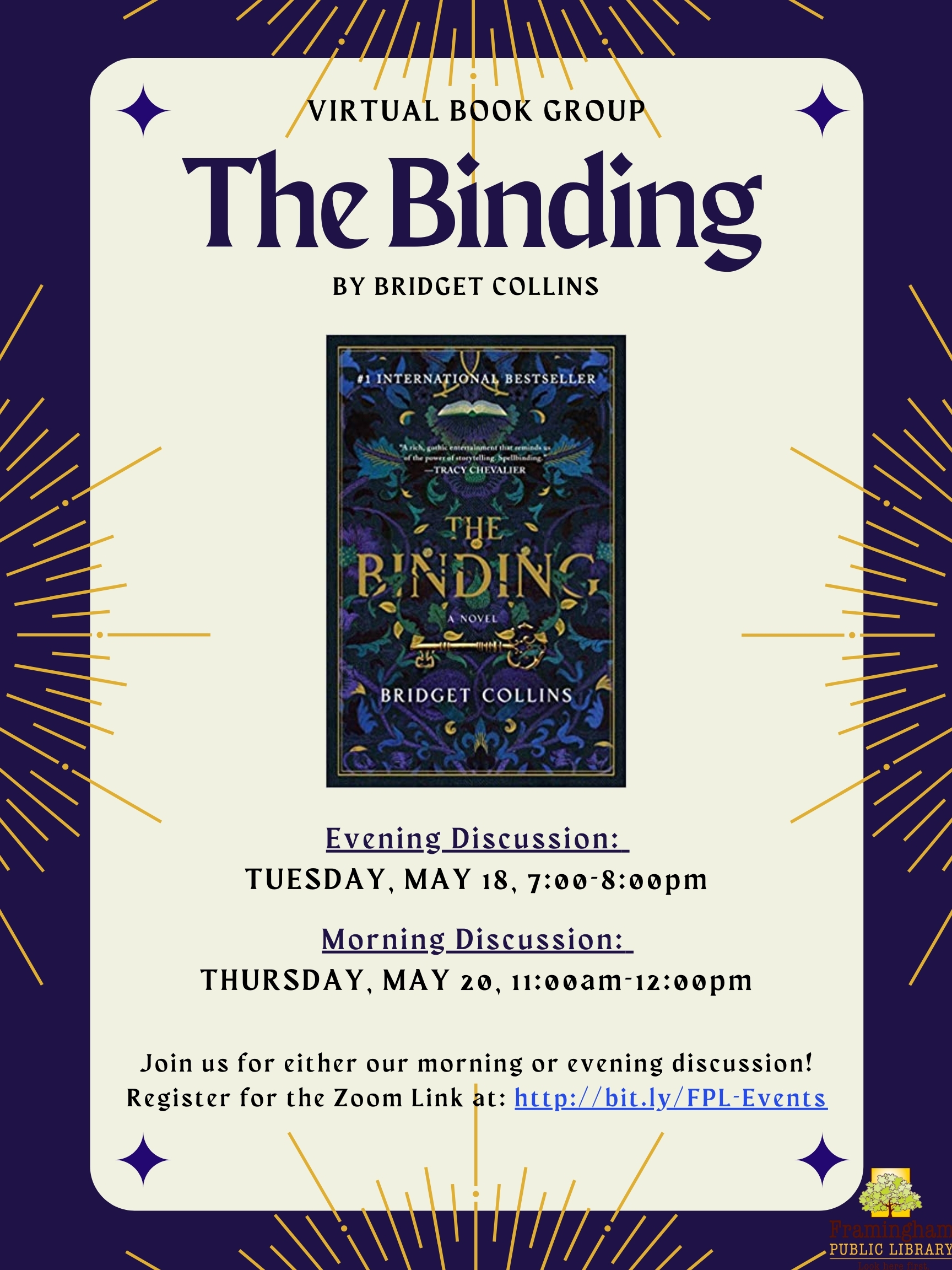 ​It's a world in which people visit book binders to rid themselves of painful or treacherous memories. Once their stories have been told and are bound between the pages of a book, the slate is wiped clean and their memories lose the power to hurt or haunt them. Emmett Farmer is sent to the workshop of one such binder to live and work as her apprentice. He is forbidden to enter the locked room where books are stored, so he spends many months marbling end pages, tooling leather book covers, and gilding edges.
Led by Jillian Holmberg. June 15th and 17th title is "The Star-Crossed Sisters of Tuscany" by Lori Nelson Spielman.
Register for the Zoom Link at: http://bit.ly/FPL-Events. Borrow the eBook on Overdrive/Libby, ebook or audiobook on Hoopla, request a copy through the Minuteman Catalog, or request one of the copies held at McAuliffe.