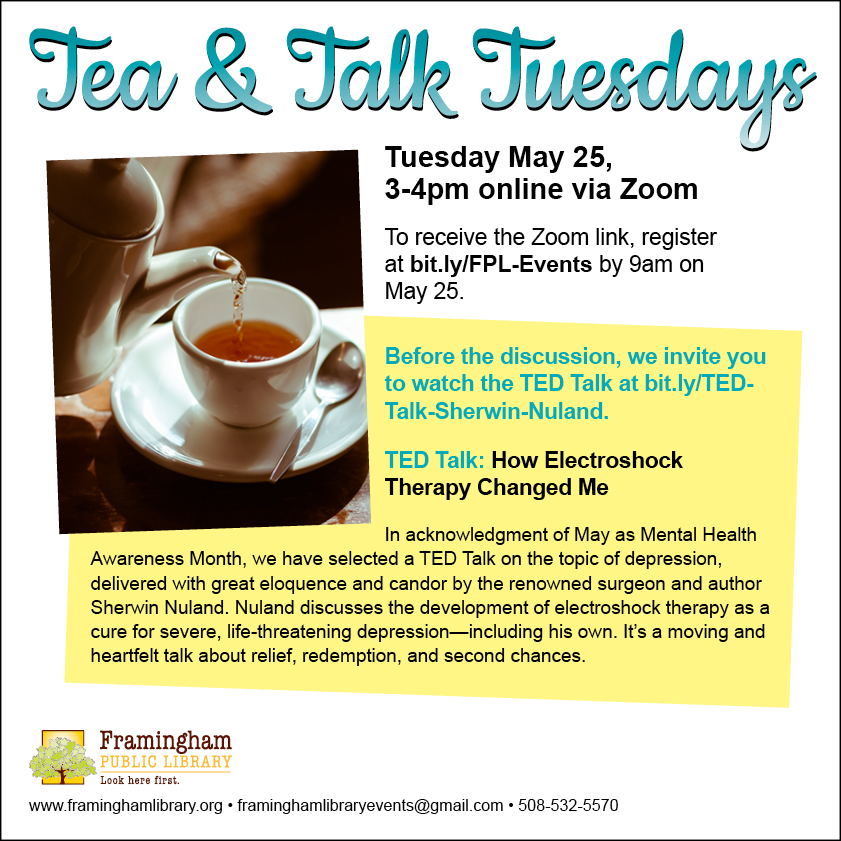 In acknowledgment of May as Mental Health Awareness Month, we have selected a TED Talk on the topic of depression, delivered with great eloquence and candor by the renowned surgeon and author Sherwin Nuland. Nuland discusses the development of electroshock therapy as a cure for severe, life-threatening depression -- including his own. It's a moving and heartfelt talk about relief, redemption and second chances.
Before you join us for the discussion, we invite you to watch the Ted Talk HERE.
To register and receive an invitation to the Zoom session, please go to http://bit.ly/FPL-Events by 9am on May 25.