Among Us Crewmate Feltie Keychain (Take & Make Craft)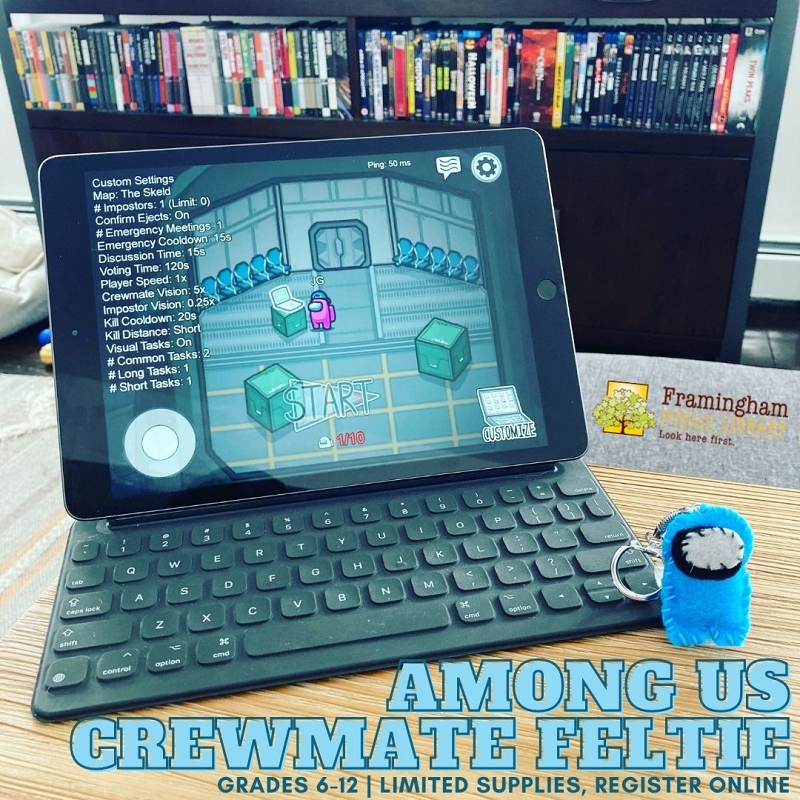 Hand sew your own little crewmate to help you take care of day to day ship tasks. But watch out, because Red is definitely sus...
Click here to register and reserve your kit! Someone from the library will contact you once the kits are ready to pick up.
Grades 6-12