Asian American Pacific Islander Heritage Month Event: Joseon Dynasty Art and Social Structure in BTS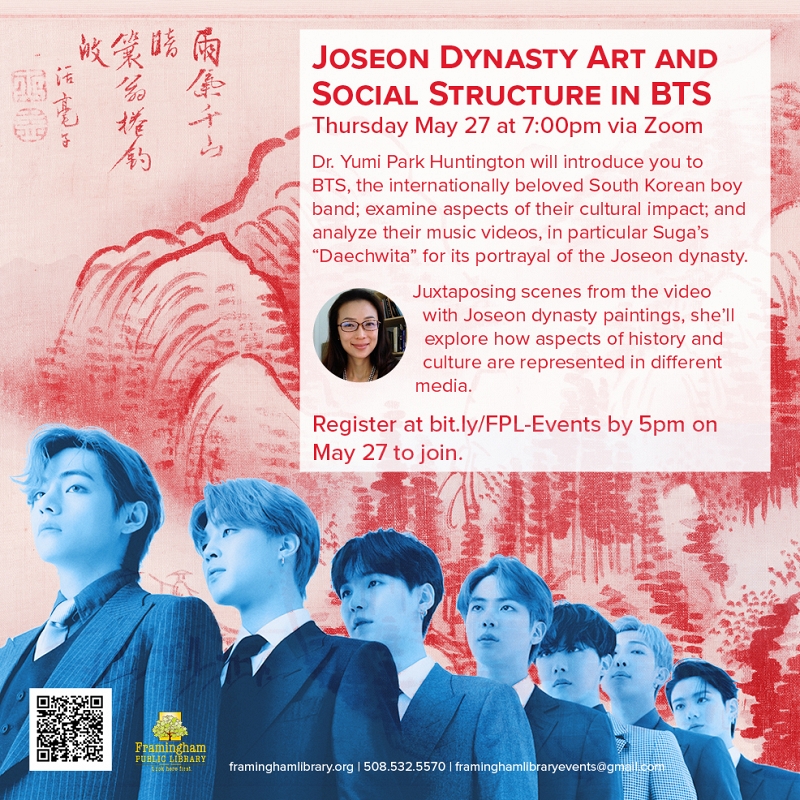 BTS (aka Bangtan Sonyeondan) is an internationally beloved seven-member South Korean boy band. Dr. Yumi Park Huntington will introduce BTS, examine aspects of their cultural impact, and analyze in particular Suga's "Daechwita" for its representation of the Joseon dynasty (1392–1897) to the world. She will be juxtaposing scenes from the music video for "Daechwita" with paintings from the Joseon dynasty and exploring how various aspects of history and culture are represented in different media.
Register at bit.ly/FPL-Events by 5pm on May 27 to join.