Interacting Safely with Animals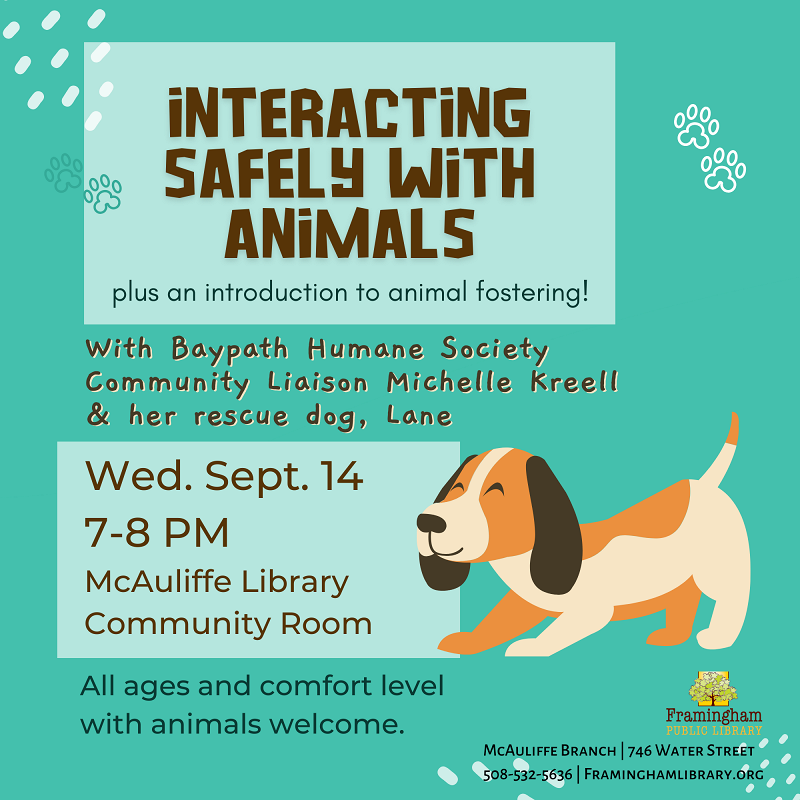 Join Baypath Humane Society Community Liaison Michelle Kreel for a hands-on workshop on best practices for interacting safely with animals. Michelle will be accompanied by her rescue dog, Lane, and stuffed animal dog, Marley, for those who may be animal shy. Michelle will also give a short introduction to animal fostering, perfect for those new to the idea of fostering, as well as those interested in learning more.
All ages. Adults, children, and teens welcome.