Meet the Black Composers: Singing for Freedom: The Power of African American Spirituals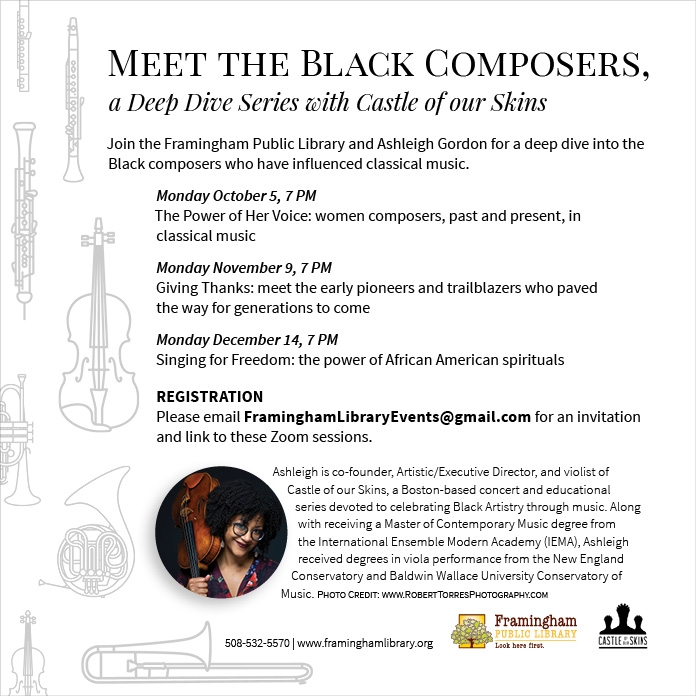 MEET THE BLACK COMPOSERS: a Deep Dive Series with Castle of our Skins Part III.

Join the Framingham Public Library and Ashleigh Gordon for a deep dive into the Black composers who have influenced classical music.
View recordings for The Power of Her Voice (Part 1) and Giving Thanks (Part II) of this series on our YouTube Channel. Click here to view presentation slides from The Power of her Voice (Part I) & Giving Thanks (Part II).

Please email framinghamlibraryevents@gmail.com for an invite and link to the Zoom session.