Pop Up Art: Create a Flying Dragon!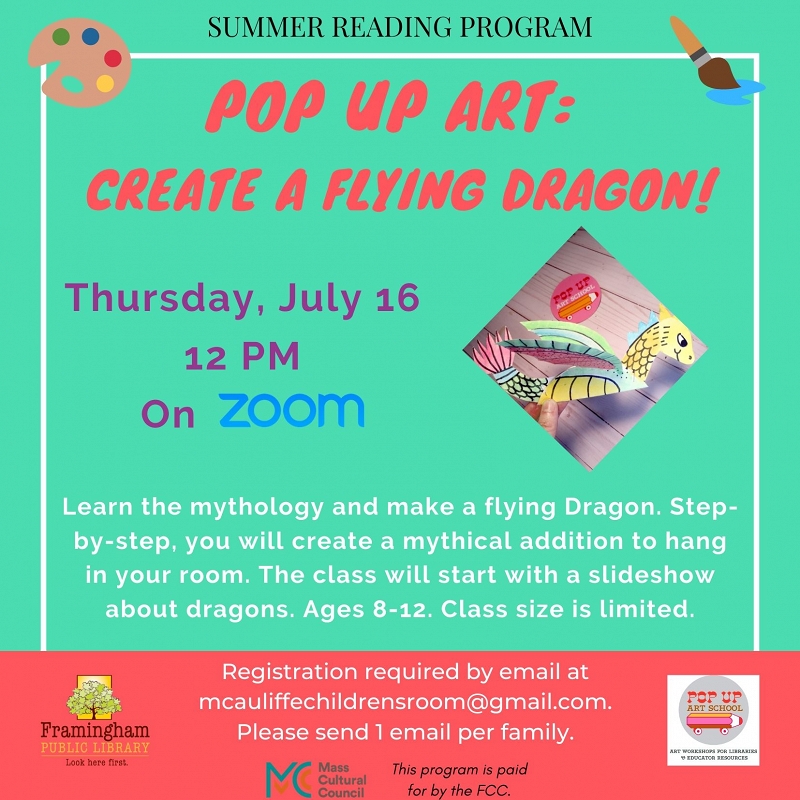 Don't forget to sign up for the Summer Reading Program starting July 1st!
Learn the mythology and make a flying Dragon. Step-by-step, you will create a mythical addition to hang in your room. The class will start with a slideshow about dragons. Program is paid for by the FCC and through the Mass Cultural Council.
Ages 8-12. Class size is limited. Registration required by email, Mcauliffechildrensroom@gmail.com.