Thanksgiving Pop Up Browsing for Kids (All Ages)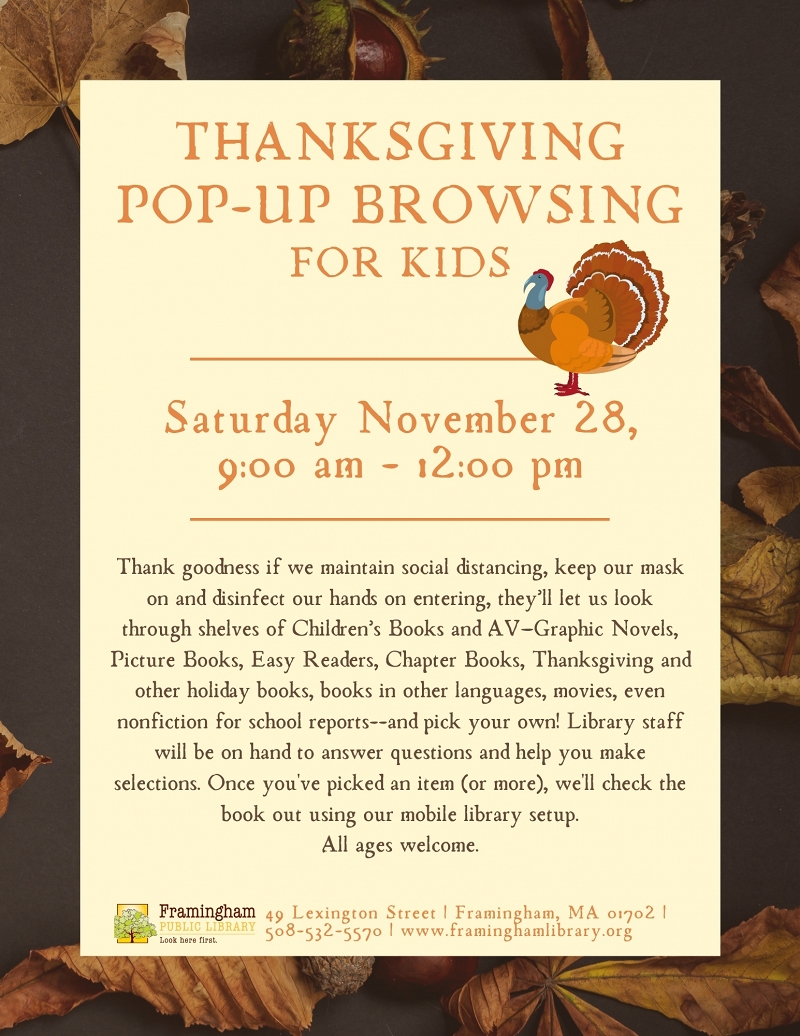 Thank goodness if we maintain social distancing, keep our mask on and disinfect our hands-on entering, they'll let us look through shelves of Children's Books and AV—Graphic Novels, Picture Books, Easy Readers, Chapter Books, Thanksgiving, and other holiday books, books in other languages, movies, even nonfiction for school reports--and pick your own!! Library staff will be on hand to answer questions and help you make selections. Once you've picked an item (or more!!), we'll check the book out using our mobile library setup.
All ages are welcome to attend this event.