About Us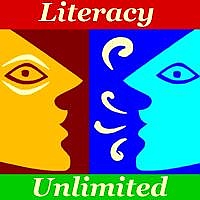 Literacy Unlimited is a group of volunteers who tutor adults in English as a Second Language, basic literacy, citizenship, and GED preparation. Established in 1986 and housed in the Framingham Public Library, Literacy Unlimited is a member of Literacy Volunteers of Massachusetts. We provide a solid, comprehensive program for training and supporting volunteers to teach basic reading, writing and/or math skills to adult learners. Our organization is dedicated to increasing public awareness of the need to promote literacy in our community and expand the availability of educational programs that accomplish this. We hold the belief that literacy strengthens society and promotes equality among its members.
The mission of LVM Literacy Unlimited is to train tutors who will help the adults in our community learn to speak English, read, and write to achieve their educational and professional goals and thereby enrich their lives.
The tutoring we offer is confidential, individualized, student-centered, and free of charge. Adult learners and tutors, who usually work one-on-one, are carefully matched and supported to insure the best opportunity for the student to reach his/her individual goals. Typical goals our students achieve include becoming employed or become better employed, getting citizenship, finishing a GED, getting a driver's license, learning to read to their children or simply becoming confident to function in our community.
We are supported by Literacy Volunteers of Massachusetts, the Community Foundation for MetroWest and Community Development Block Grants. Our big fundraiser is held in May with raffle baskets displayed in the libraries. We also conduct an end-of-year appeal, but contributions are welcome at any time of the year!