Events Calendar
/ August 06, 2019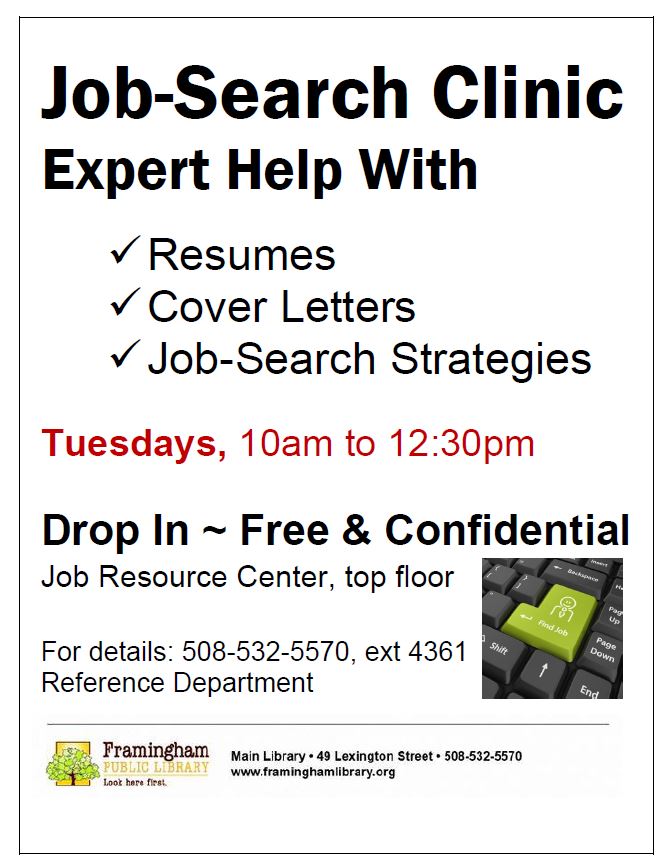 Get expert help with resumes, cover letters and job-search strategies.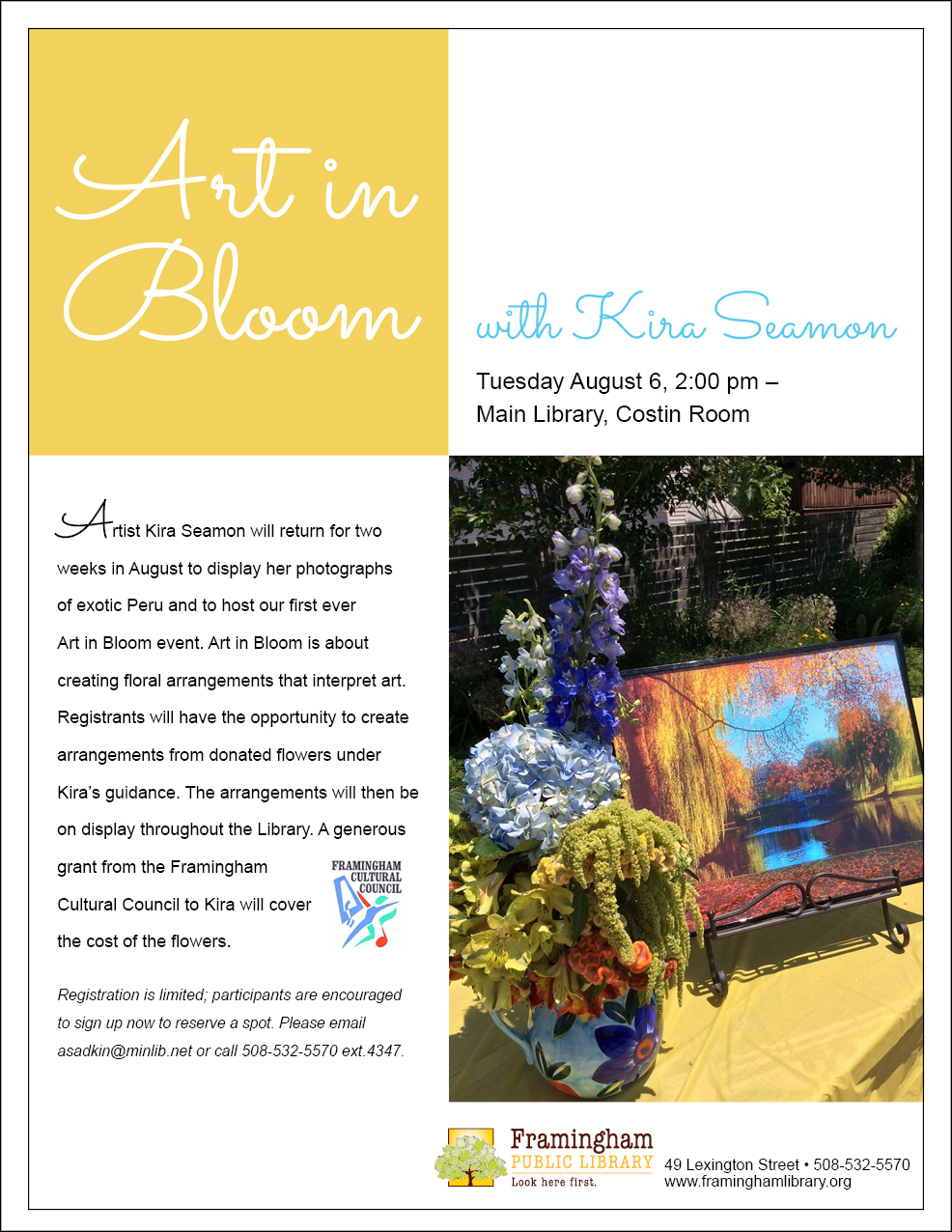 Artist Kira Seamon will return for two weeks in August to display her photographs of exotic Peru and to host our first ever Art in Bloom event. Art in Bloom is about creating floral arrangements that interpret art. Registrants will have the opportunity to create arrangements from donated flowers under Kira's guidance. The arrangements will then be on display throughout the Library. A generous grant from the Framingham Cultural Council to Kira will cover the cost of the flowers.
Registration is required; participants are encouraged to sign up now to reserve a spot. Please email asadkin@minlib.net or call 508-532-5570, ext. 4347.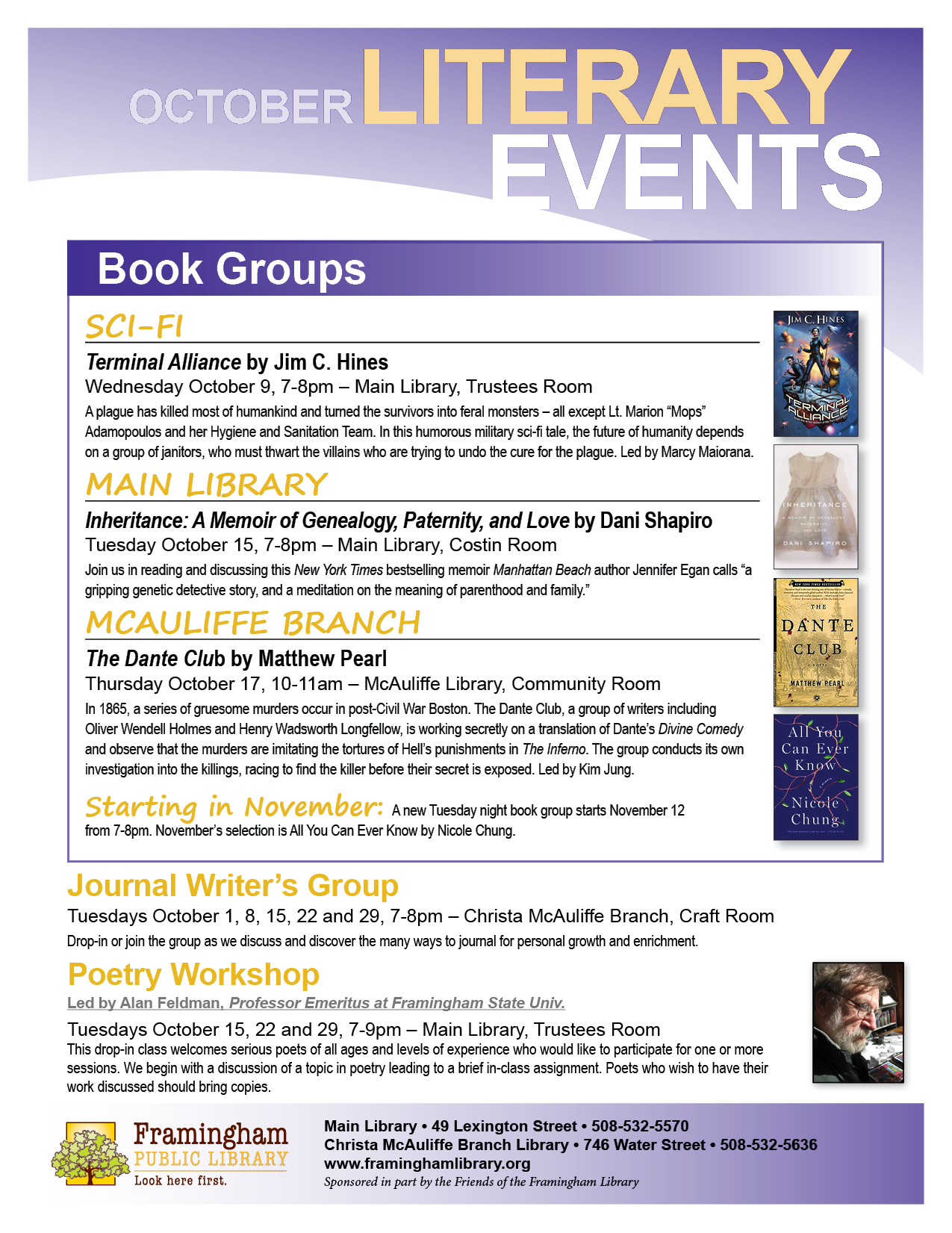 Drop-in or join the group as we discuss and discover the many ways to journal for personal growth and enrichment.