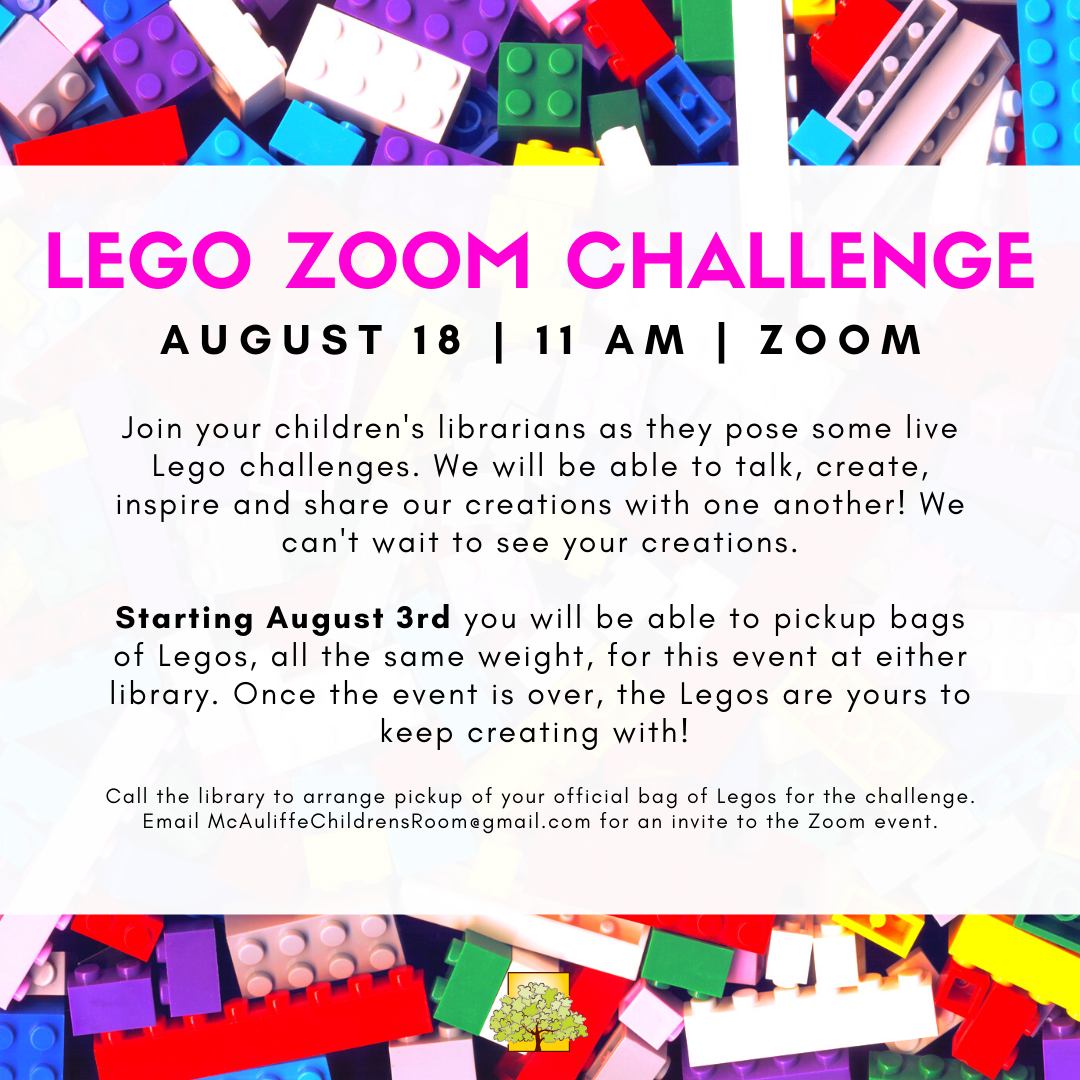 Join your children's librarians as they pose some live Lego challenges. We will be able to talk, create, inspire and share our creations with one another! We can't wait to see your creations.
Starting August 3rd you will be able to pickup bags of Legos, all the same weight, for this event at either library. Once the event is over, the Legos are yours to keep creating with!
Call the library to arrange pickup of your official bag of Legos for the challenge. Email McAuliffeChildrensRoom@gmail.com for an invite to the Zoom event.