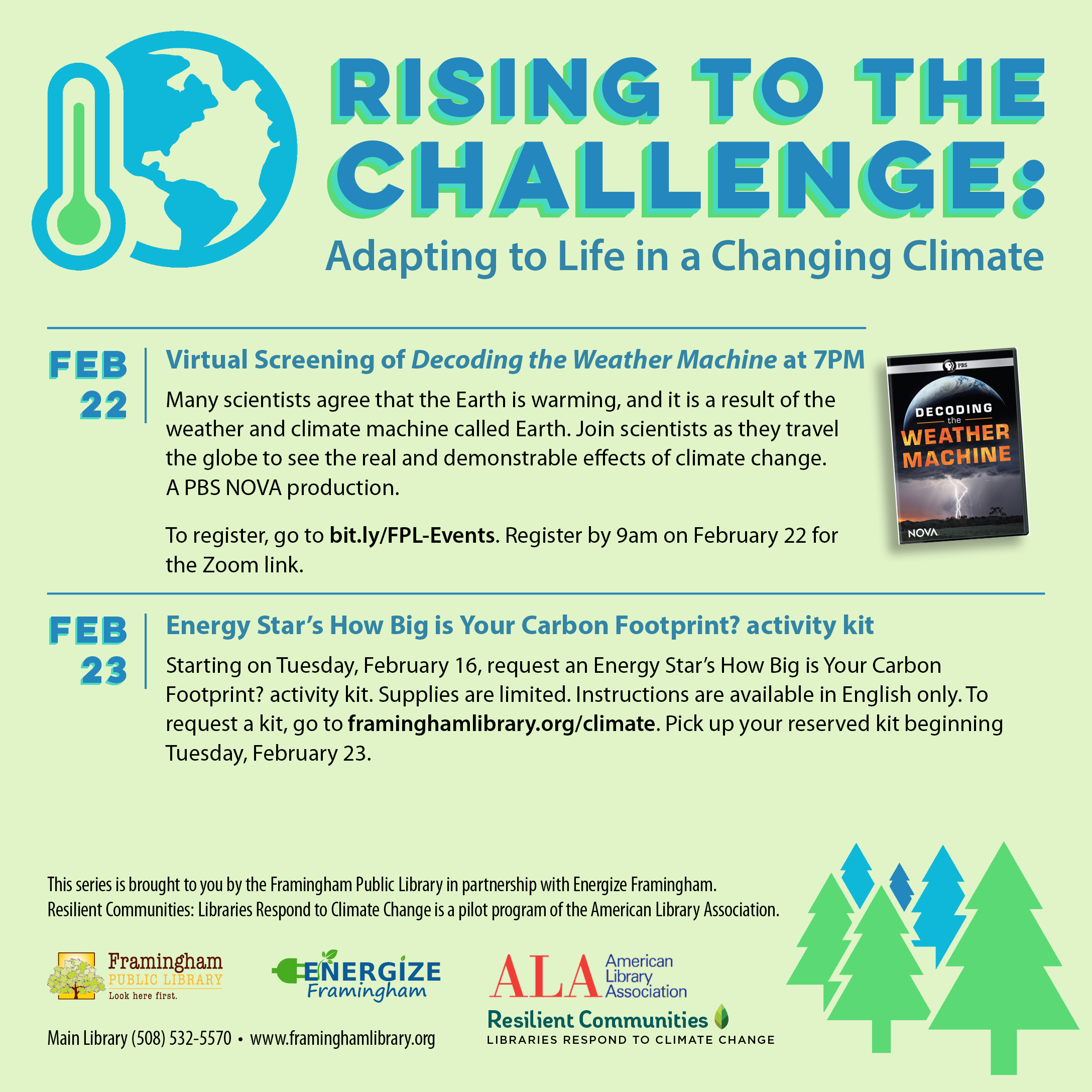 Answer the questions in the survey and color in the lines around your footprint to see how big your carbon footprint is and your impact on the environment!
Supplies limited. Instructions available in English only.
Click HERE to register and reserve your kit starting on February 16.
Look HERE for the complete schedule of programs and events.