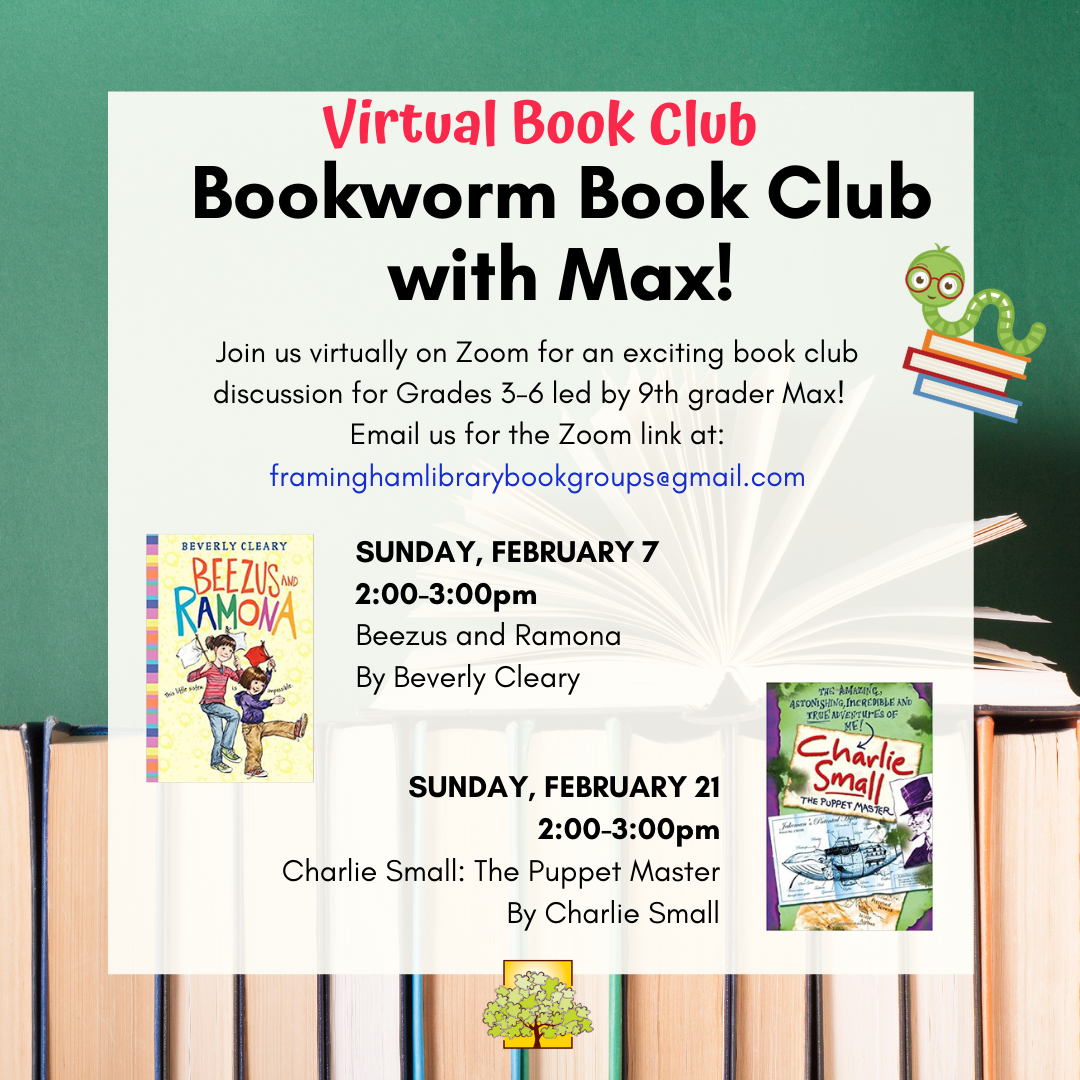 Join us for Bookworm Book Club with Max! Sundays at 2:00 pm for Grades 3-6. Email us to receive an invite to join on Zoom at framinghamlibrarybookgroups@gmail.com.
Sunday, February 7 will discuss Beezus and Ramona by Beverly Cleary.
Sunday, February 21 will discuss Charlie Small: The Puppet Master by Charlie Small.
These books are available on Overdrive/Libby as an ebook and audiobook for Beezus and Ramona, or request a copy for The Puppet Master or Beezus and Ramona from the Minuteman Catalog.