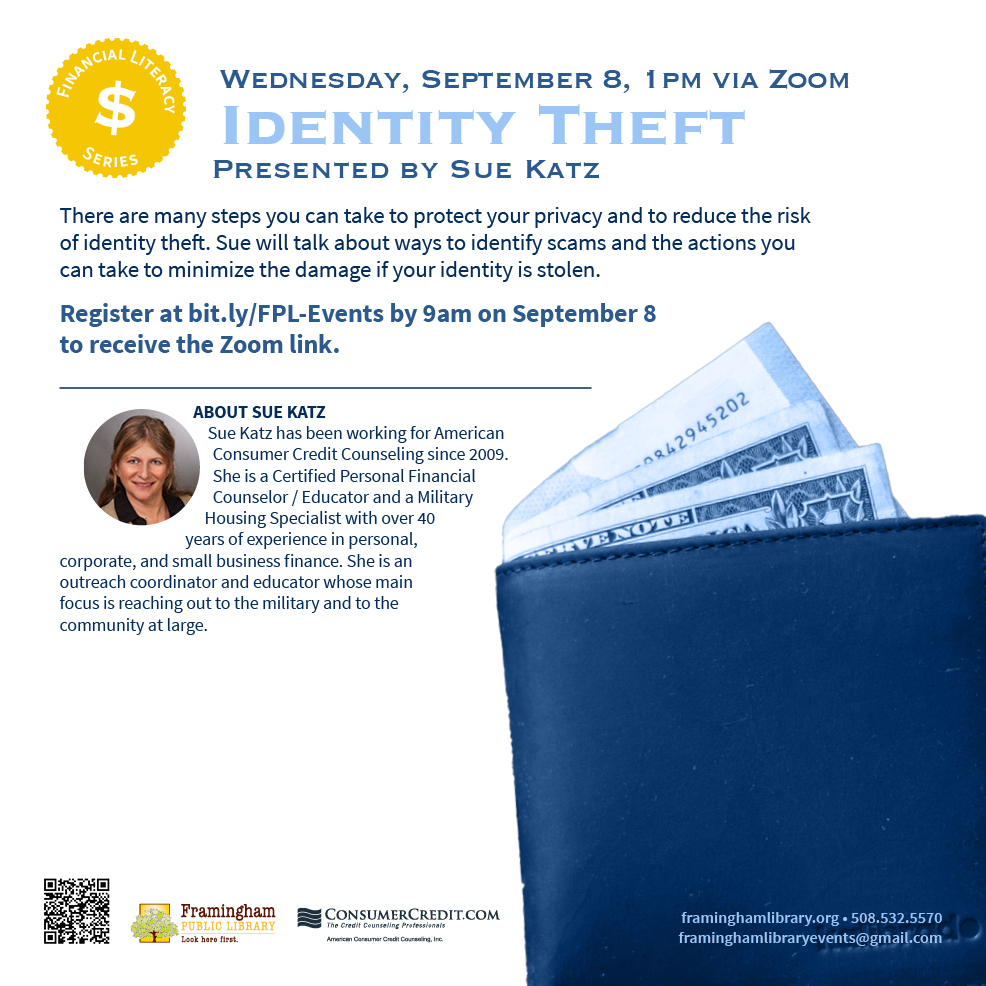 Presented by Sue Katz, American Consumer Credit Counseling
There are many steps you can take to protect your privacy and to reduce the risk of identity theft. Sue will talk about ways to identify scams and the actions you can take to minimize the damage if your identity is stolen.
Register at bit.ly/FPL-Events by 9am on September 8 to receive the Zoom link.
About Sue Katz
Sue Katz has been working for American Consumer Credit Counseling since 2009. She is a Certified Personal Financial Counselor / Educator and a Military Housing Specialist with over 40 years of experience in personal, corporate, and small business finance. She is an outreach coordinator and educator whose main focus is reaching out to the military and to the community at large.