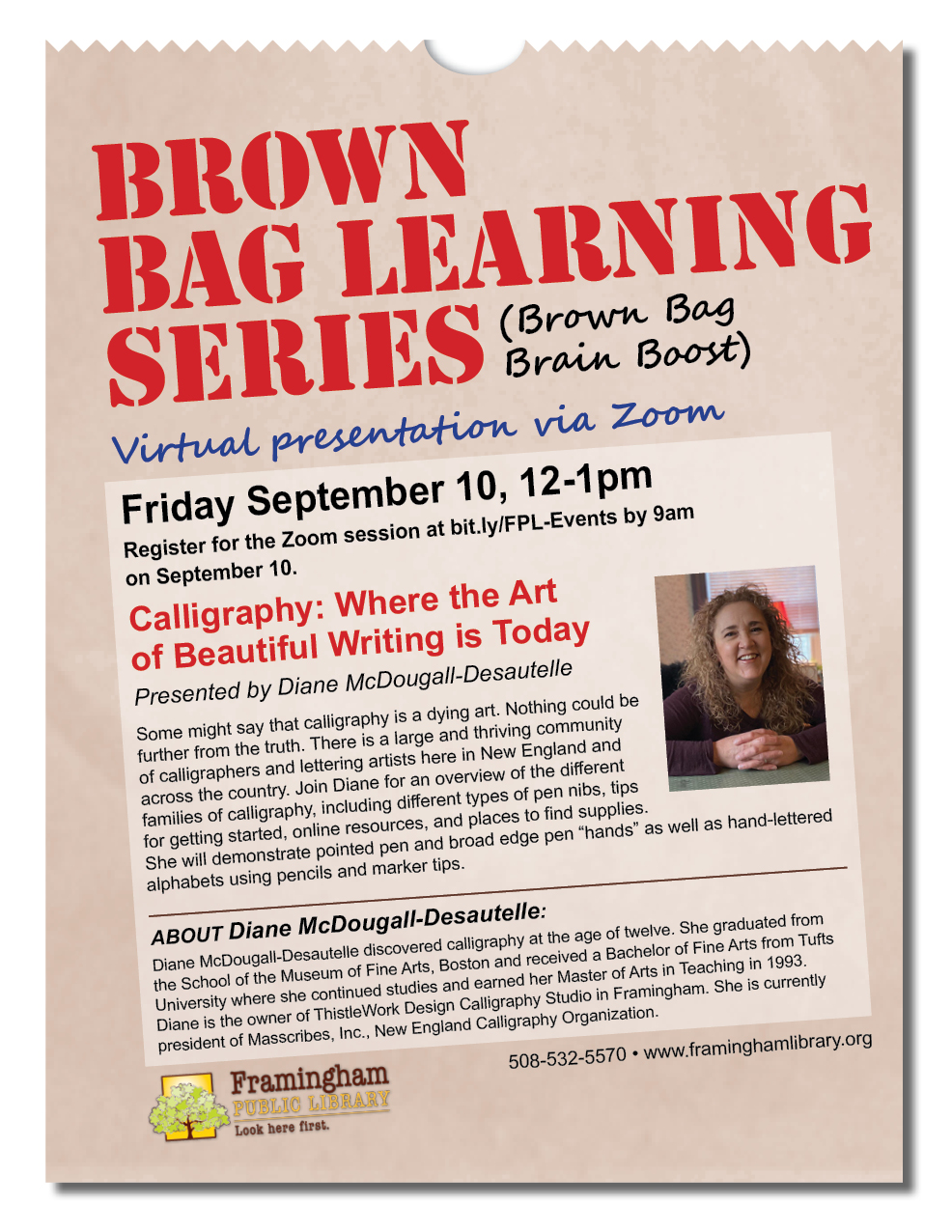 Presented by Diane McDougall-Desautelle
Some might say that calligraphy is a dying art. Nothing could be further from the truth. There is a large and thriving community of calligraphers and lettering artists here in New England and across the country. Join Diane for an overview of the different families of calligraphy, including different types of pen nibs, tips for getting started, online resources, and places to find supplies. She will demonstrate pointed pen and broad edge pen "hands" as well as hand-lettered alphabets using pencils and marker tips.
About Diane McDougall-Desautelle:
Diane McDougall-Desautelle discovered calligraphy at the age of twelve. She graduated from the School of the Museum of Fine Arts, Boston and received a Bachelor of Fine Arts from Tufts University where she continued studies and earned her Master of Arts in Teaching in 1993. Diane is the owner of ThistleWork Design Calligraphy Studio in Framingham.
Register for the Zoom session at bit.ly/FPL-Events by 9am on September 10.