Bird Science: Owl Ambassadors from Drumlin Farm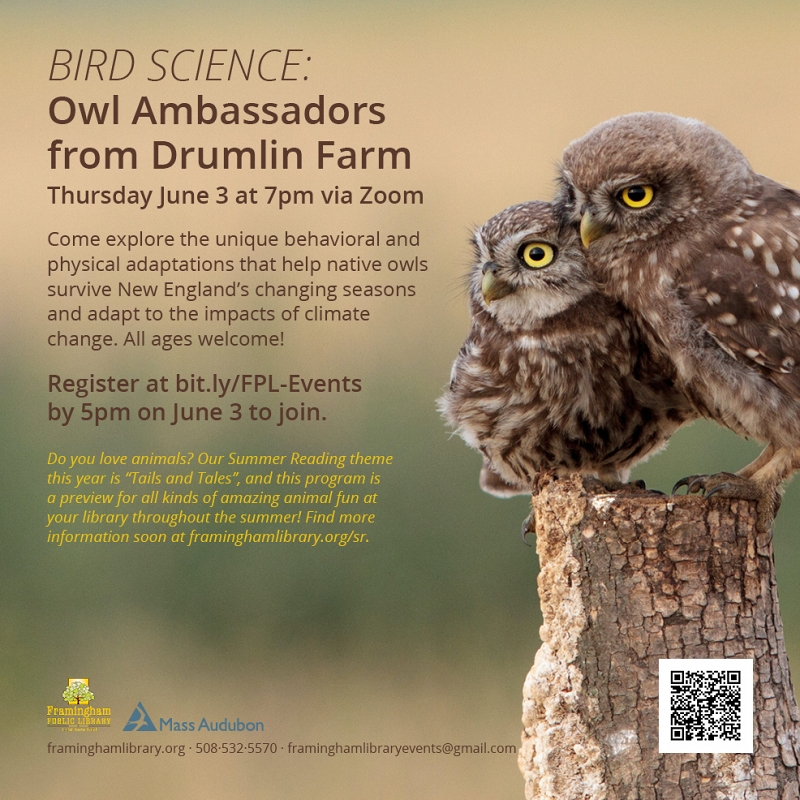 Come explore the unique behavioral and physical adaptations that help native owls survive New England's changing seasons and adapt to the impacts of climate change. All ages welcome!
Register at bit.ly/FPL-Events by 5pm on June 3 to join.
Do you love animals? Our Summer Reading theme this year is "Tails and Tales", and this program is a preview for all kinds of amazing animal fun at your library throughout the summer! More information coming soon.