Truck Day: Summer Reading Kicks Off!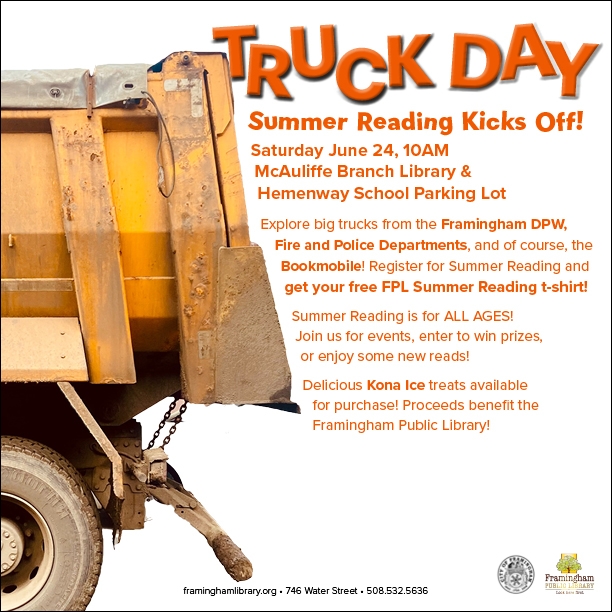 Explore big trucks from the Framingham DPW, Fire and Police Departments, and of course, the Bookmobile! Register for Summer Reading and get your free FPL Summer Reading t-shirt!
Summer Reading is for ALL AGES! Join us for events, enter to win prizes, or enjoy some new reads!
Delicious Kona Ice treats available for purchase! Proceeds benefit the Framingham Public Library!