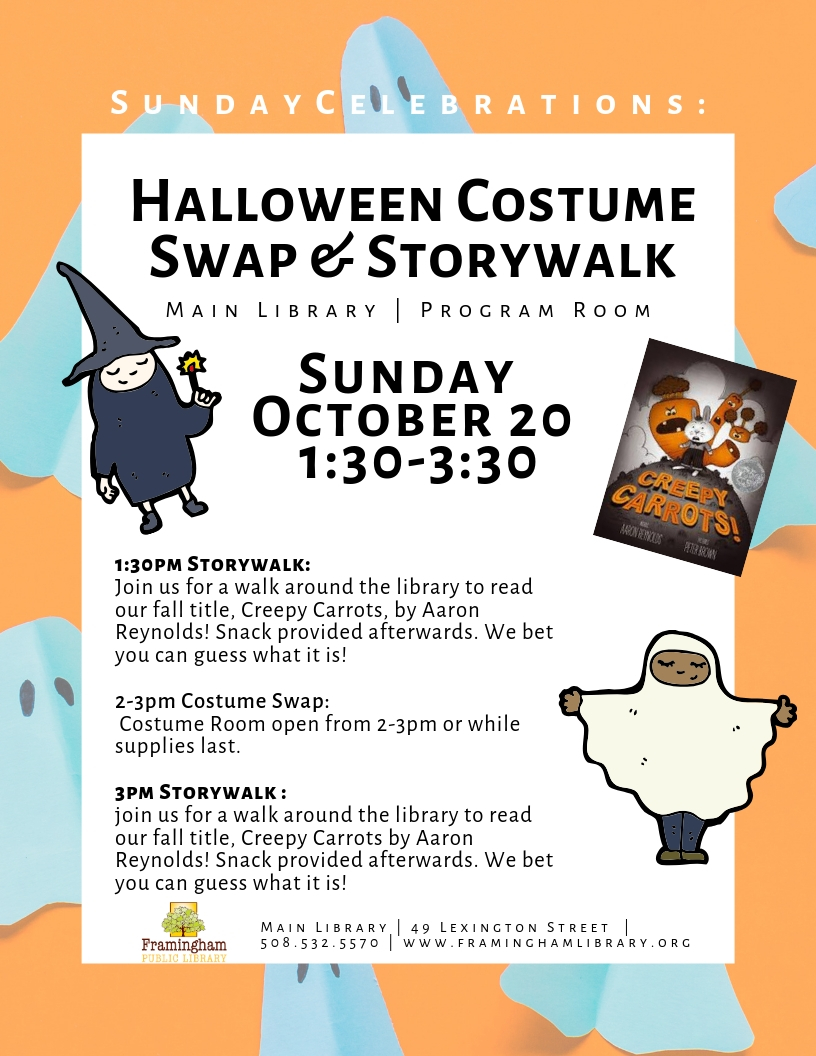 All Ages!
1:30pm Storywalk
Come join together for a walk around the library to read our fall title, Creepy Carrots by Aaron Reynolds! Snack provided afterward (I bet you can guess what it is!)
2:00-3:00 pm Costume Swap Room Open
Have an outgrown costume or one in good condition that you just aren't using? Drop off your gently used costume(s) of any size between before Saturday, Oct. 19! Then, come grab one that's new to you at Framingham Public Library's Costume Swap. Costume Room open from 2-3 pm or while supplies last.
3:00 pm Storywalk
Come join together for a walk around the library to read our fall title, Creepy Carrots by Aaron Reynolds! Snack provided afterward (I bet you can guess what it is!)