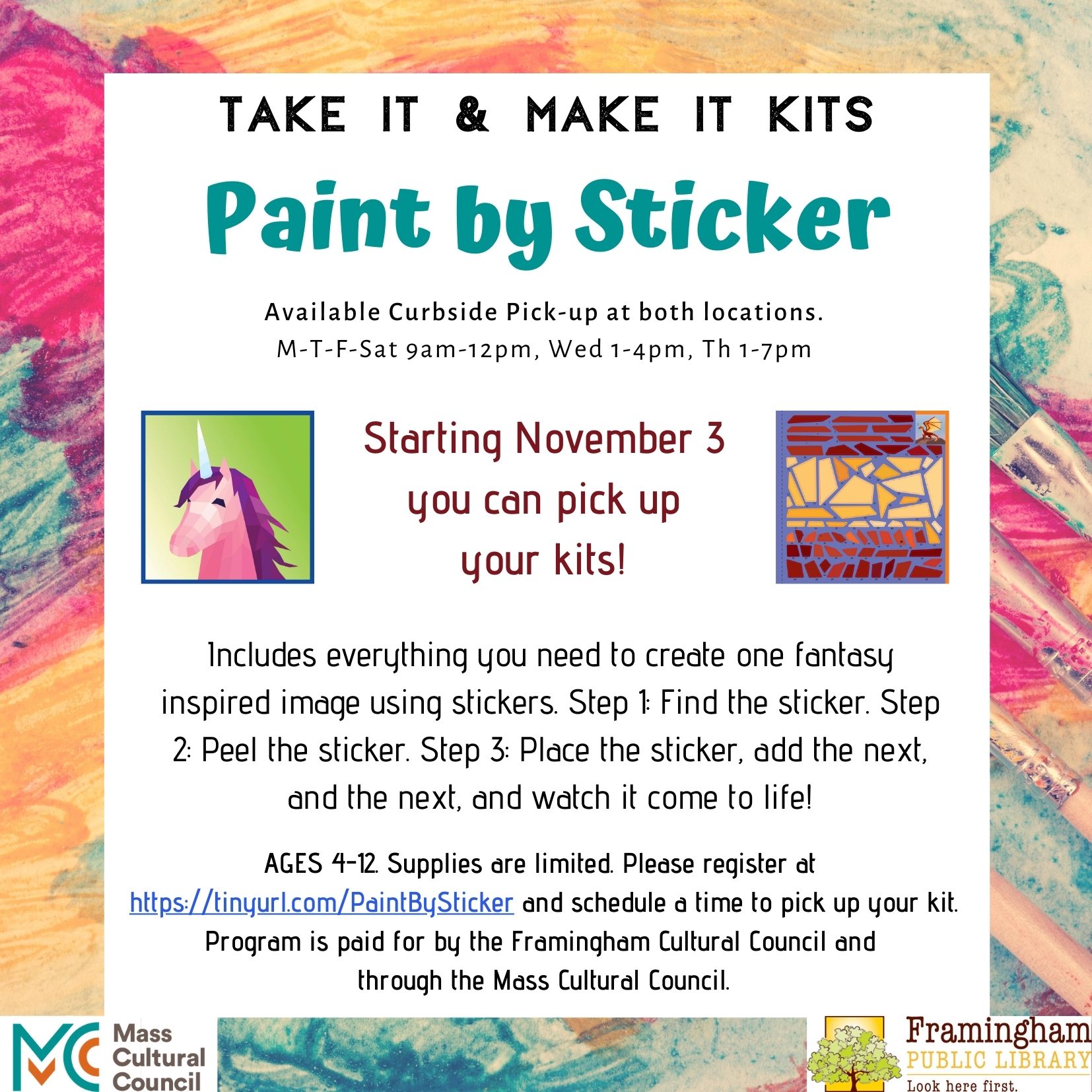 ALL KITS ARE CURRENTLY RESERVED. IF WE HAVE EXTRAS, THE REGISTRATION FORM WILL OPEN UP AGAIN.
Take & Make Craft: Paint by Stickers
Tuesday November 3 (Ages 8-12)
Includes everything you need to create one fantasy inspired image using stickers. Step 1: Find the sticker. Step 2: Peel the sticker. Step 3: Place the sticker. Add the next, and the next, and watch your enchanting paintings come to life!
All materials are provided in a kit available for curbside pickup starting November 3. Supplies are limited. Please register at https://tinyurl.com/PaintBySticker and schedule a time to pick up your kit.
We'd love to see and share your creations! If you're comfortable, please send us photos of your kids building the kit or after for us to share on our social media.