Events Calendar
/ February 25, 2023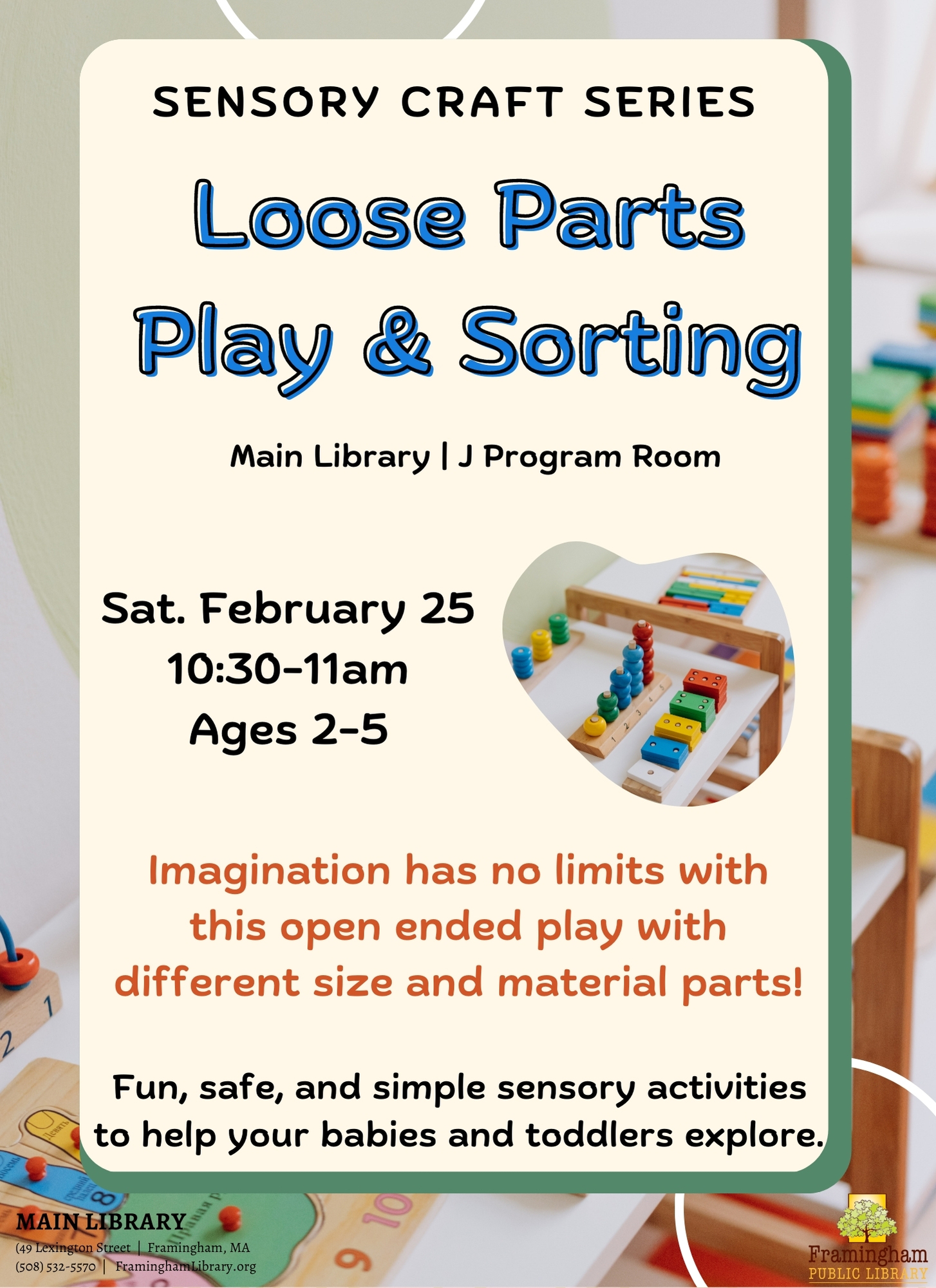 Imagination has no limits with this open play with different size and material parts!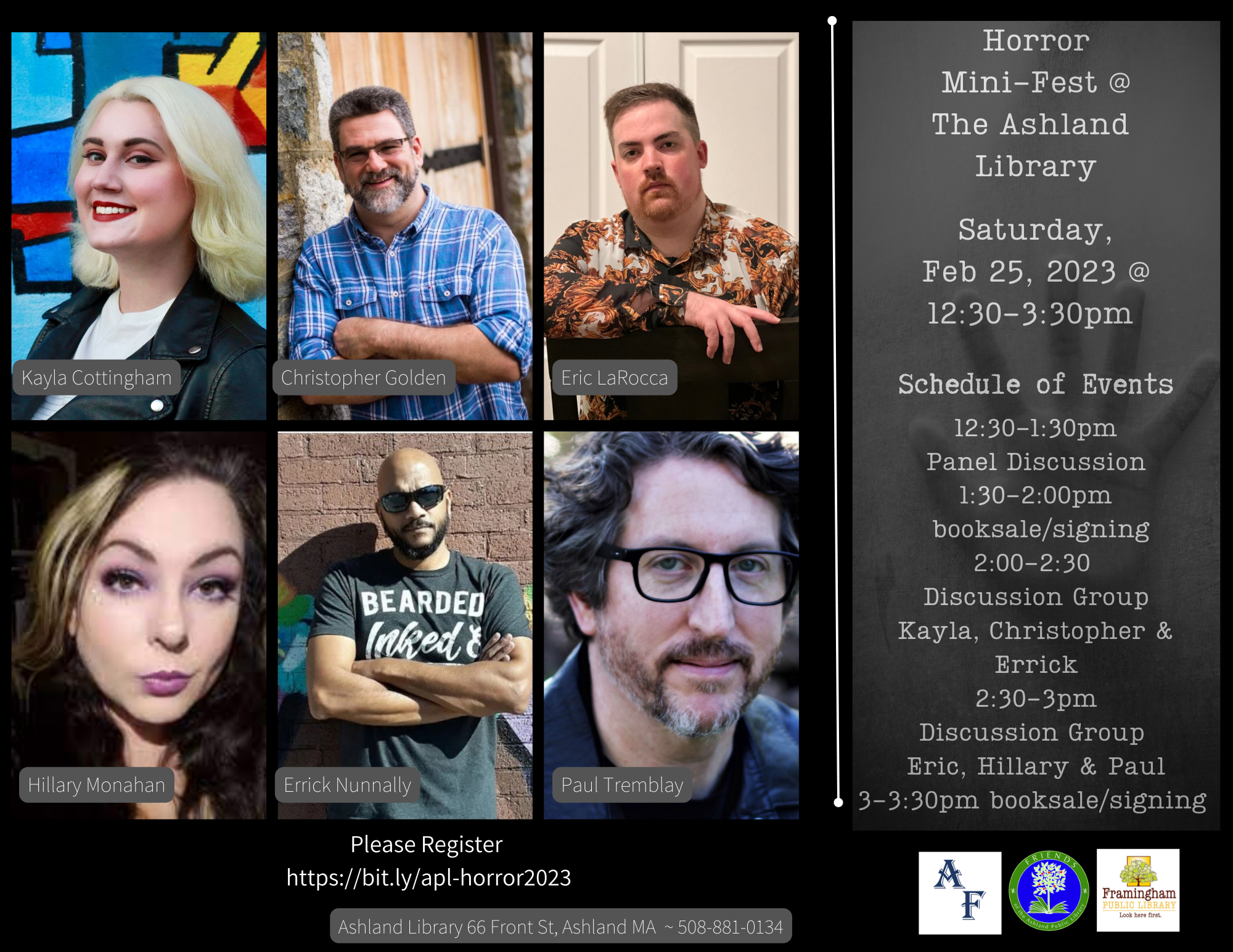 We're so excited to welcome horror authors Kayla Cottingham, Christopher Golden, Eric LaRocca, Hillary Monahan, Errick Nunnally, and Paul Tremblay to Ashland for our very first Mini-Fest! If you've read their books, you already know they are spooky, thought provoking, and scare-your-pants off fun. The day will include a panel discussion (which will be recorded if you can't make it to the live event), small group conversations, and a book sale/signing. So, grab your horror lovin' friends (because it's no fun to be so scared on your own), and come on down to the Ashland library!
Books for the book sale will be provided by Aesop's Fable. You can PREORDER books by any of our authors and Aesop's will bring your books to the Fest - easy peasy and no worries that they'll sell out! - https://aesopsfable.com/pages/horror-festival
If you are coming in person, feel free to walk in but we're also requesting registration so we know how many chairs to have out (and you'll receive reminders). Please REGISTER HERE if joining us IN-PERSON - https://www.eventbrite.com/e/mini-horror-book-festival-the-ashland-library-registration-471750226627
Ashland Public Library is partnering with the Framingham Public Library for this event!

Click event link for more info, including schedule of events, and author bios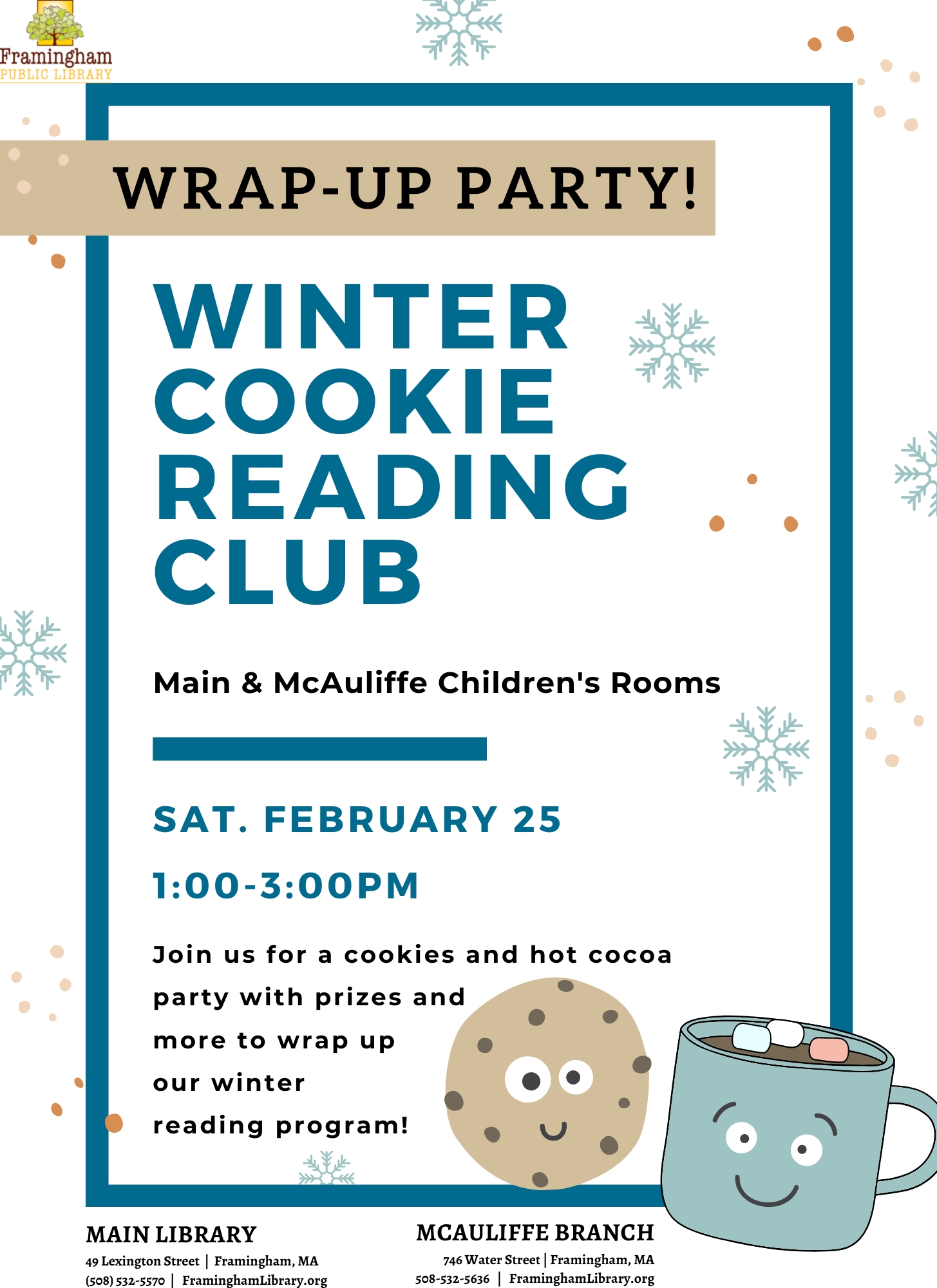 Join us for a cookies and hot cocoa party with prizes and more to wrap up our winter reading program! Ages 0-12 plus families! Gluten free, vegan, and nut free cookies will be available and are generously donated by Wegmans.