The Raptor Trust: Appreciating Vultures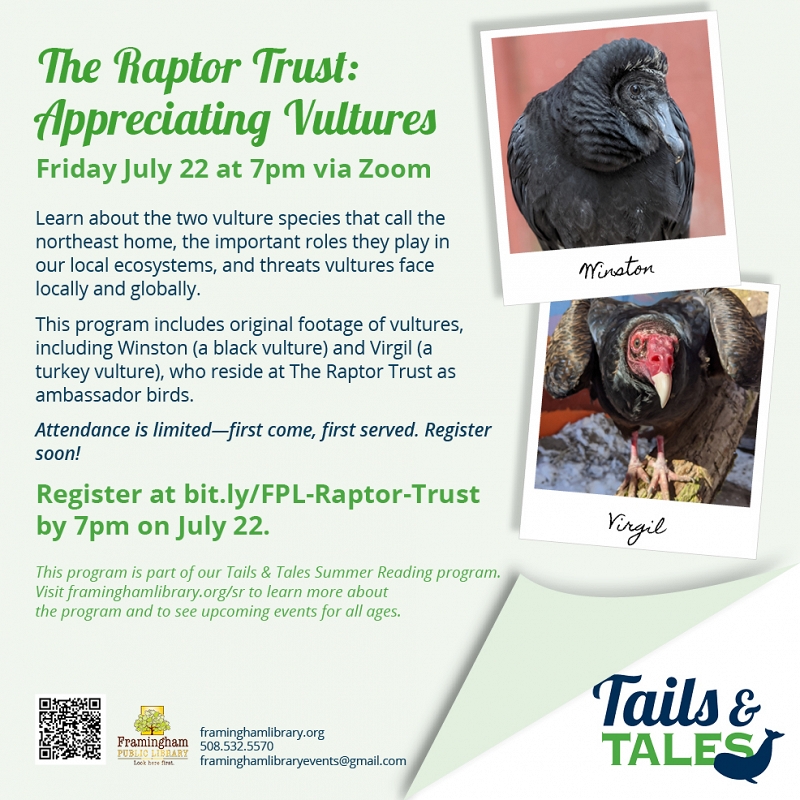 Learn about the two vulture species that call the northeast home, the important roles they play in our local ecosystems, and threats vultures face locally and globally. This program includes original footage of vultures, including Winston (a black vulture) and Virgil (a turkey vulture), who reside at The Raptor Trust as ambassador birds.
Attendance is limited—first come, first served. Register HERE by 7pm on July 22.

This program is part of our Tails & Tales Summer Reading program. Visit the Summer Reading page to learn more about our Summer Reading program and to see upcoming events for all ages.