Digital Magazines & Newspapers
Digital Magazines
Libby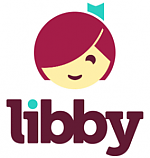 Digital magazines are now available through Libby. In addition to eBooks and audiobooks, you can access over 50 digital magazines. Our magazines are always available, with no holds or waiting list and no limit to the number you may check out. Loan period is 7, 14, or 21 days.
Overdrive
You can also borrow magazines with Overdrive. Magazines are always available, with no holds or waiting lists. Magazine loans do not count against your standard limit of 10 loans in OverDrive.
Digital Newspapers
NYTimes.com: Read today's New York Times through the Library's digital subscription.
NYT Cooking: New York Times Cooking is an inspiring cooking guide, innovative and interactive kitchen tool, and diverse recipe collection that helps home cooks of every level discover, save and organize the world's best recipes, while also helping them become better, more competent cooks.
Boston Globe online: Full text articles from 1980-present
Infotrac Newsstand: Access to more than 2,300 major U.S. regional, national, and local newspapers, as well as leading titles from around the world

For more digital resources, sign up for a Boston Public Library eCard, and access BPL's extensive list of downloadable content (including eBooks, eAudiobooks, eMagazines, downloadable music and movies) as well as their online databases. Anyone who lives, works, attends school, or owns property in Massachusetts is eligible.