COVID-19 (Coronavirus) Resources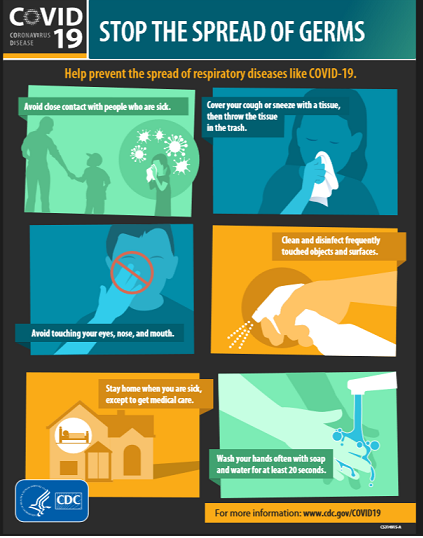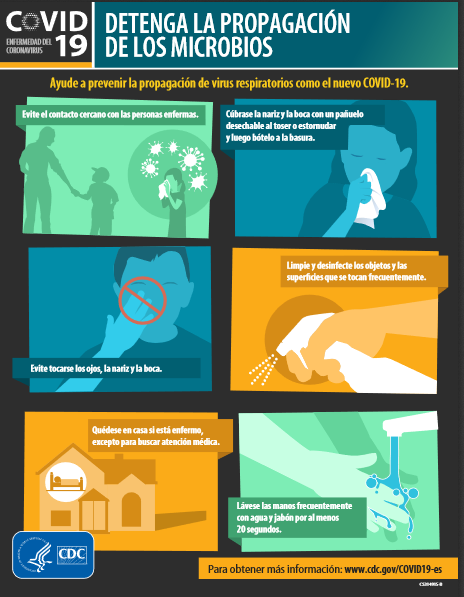 Educating yourself about the coronavirus is the best way to protect you and your family from the disease. The resources below provide credible and trustworthy information describing the coronavirus, preventive measures to take, and what to do if you suspect you have contracted the disease.
Credit to Michelle Eberle of the Massachusetts Library System for compiling most of the resources below.
Local and State Information
Information on the Outbreak of Coronavirus Disease 2019 (Massachusetts Department of Public Health)
Includes information about COVID-19, preparation in Massachusetts, prevention, testing, and treatment, travel information, guidance and recommendations, frequently asked questions, and printable fact sheets. The guidance for schools includes recommendations for good hygiene and regular cleaning that may also be helpful for libraries.
Latest Press Release from City of Framingham
Overviews
Share Facts ABOUT COVID-19 (CDC)
Know the facts about coronavirus disease 2019 and help stop the rumors
Coronavirus Advice for the Public (World Health Organization)
Basic protective measures against the new coronavirus
Coronavirus Infections (MedlinePlus)
Includes a summary of coronavirus, how it spreads, symptoms, diagnosis, treatments, and prevention
Coronavirus Disease 2019 (COVID-19) (CDC)
What you should know, situation updates, and information for specific audiences
Cluster, COVID-19 and all the coronavirus terms you need to know (CNN.com)
A basic overview of terminology such as coronavirus, COVID-19, community spread, and more.
Preparation
How to Prepare for Coronavirus in the U.S. (Washington Post, March 3, 2020)
Advice from experts on preparedness and prevention.
Emergency Preparedness (Department of Homeland Security)
Pandemic preparedness tips.
Occupational Health: Guidance for workers and employers
Interim Guidance for Business and Employers to Plan and Respond to Coronavirus Disease (CDC)
Recommended strategies for employers. Includes recommendations to actively encourage sick employees to stay home; emphasize staying home when sick, respiratory etiquette, and hand hygiene for all employees; perform routine environmental cleaning; and advise employees before traveling to take certain steps.
COVID-19 Control and Prevention (US. Department of Labor)
General Guidance for all U.S. workers and employers
Mental Health Resources and Hotlines
Disaster Distress Helpline: 1-800-985-5990 (English and Spanish); Text TalkWithUs to 66746; TTY 1-800-846-8517 (SAMHSA, Substance Abuse and Mental Health Services Administration)
SAMHSA's Disaster Distress Helpline provides 24/7, 365-day-a-year crisis counseling and support to people experiencing emotional distress related to natural or human-caused disasters.
Coping With Stress During Infectious Disease Outbreaks (SAMHSA)
Strategies for coping with the emotional stress of a disease outbreak along with positive tips for maintaining physical, emotional, and spiritual health in times of crisis.
Posters and Other Educational Materials
COVID-19 Printable Fact Sheets (Mass DPH)
Available in English, Chinese, Spanish, Portuguese, Haitian Creole, and Vietnamese
Handwashing posters from Mass DPH, Handwashing posters from CDC
Print or order these to display in your restrooms.
Hygiene-related posters from CDC
Includes Keep Calm and Wash Your Hands poster and Cover Your Cough poster
Handwashing: Clean Hands Save Lives (Button & Badges)
Post and share on your websites, blogs, and social media