So You Liked Parasite, and Are Now Stuck Inside (How Ironic…)
So You Liked Parasite, and Are Now Stuck Inside (How Ironic…)
For many Americans, Parasite was the first Korean film they'd ever seen. When it became the first ever international film to win Best Picture at the Oscars, it jumped onto everyone's radar, and its director, Bong Joon-Ho, was suddenly everywhere. But after you've seen Parasite, where do you go from there? Lucky for all of us, all you need is a library card and the internet to gain access to a treasure trove of the best of modern Korean cinema. Using Hoopla and Kanopy, services the library subscribes to, you can stream all of the following to your phones/tablets/laptops/smart TVs/Rokus, and more!
For the last 15-20 years, three names have dominated the discussion when it comes to Korean film in the US. Those are Bong Joon-Ho, Park Chan-Wook, and Kim Jee-Woon. All three continuously put out great films that blend action, comedy, horror, and social commentary. And all three have multiple movies available to you now!
If you'd like to start with more Bong Joon-Ho, there are three of his previous films streaming on Hoopla right now: Barking Dogs Never Bite, Mother, and The Host (and as a bonus, if you have a Netflix subscription, his two English language movies, Snowpiercer and Okja, are also available for you!).
If you're in the mood for something a bit more edgy, Park Chan-Wook's Vengeance Trilogy (Sympathy for Mr. Vengeance, Oldboy, and Lady Vengeance), as well as JSA: Joint Security Area are streaming on Kanopy. Additionally, his newest film The Handmaiden is available right now on Amazon Prime. NOTE: Korean cinema, or at least the films imported to the United States, is known for being somewhat hard-R rated, and Park Chan-Wook's films certainly fall into this category. Not for everyone, but if you're looking for some of the best and most well known, he's the guy.
Then there's Kim Jee-Woon. Where Bong is known for social commentary, and Park for extreme action, Kim is all over the place. He made his name in the US with the terrifying A Tale of Two Sisters (which features one of the most frightening scenes this horror movie junkie has ever seen), which he followed up with the zany comedy western The Good, The Bad, and the Weird, and the intensely violent serial killer revenge tale I Saw the Devil. He likes to do a bit of everything. For you, Two Sisters and Devil are available on Kanopy and Hoopla respectively, while Good/Bad/Weird and his English language debut The Last Stand are both on Hulu.
Those are the big three, but modern Korean film is so much more too! And many other modern classics are streaming on either Hoopla, Kanopy, or both. Search them for any of the following, or browse their Korean film collections by narrowing down the language to Korean when searching. They range from comedy, to extreme action, to drama, to sci-fi, to zombies!
Lee Chang-Dong

Burning (Hoopla)
Jang Hoon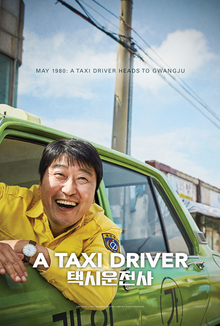 A Taxi Driver (Hoopla)
Yeon Sang-Ho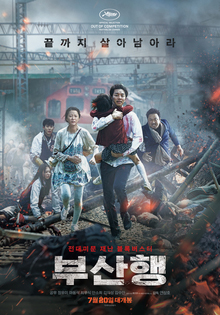 Train to Busan (Hoopla)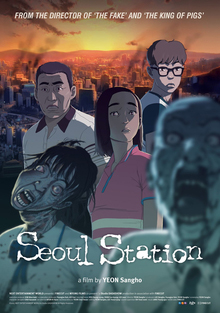 Seoul Station (Hoopla, Kanopy)
Lee Jeong-Beom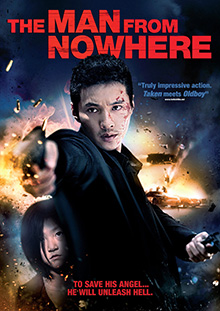 The Man From Nowhere (Hoopla)
Na Hong-Jin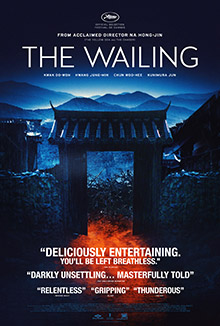 The Wailing (Hoopla)
Shim Sung-Bo
Jang Joon-Hwang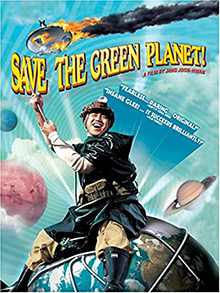 Save the Green Planet (Kanopy)
Jang Chul-Soo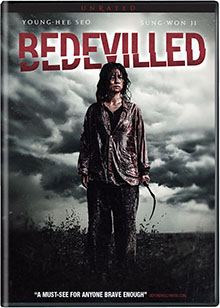 Bedevilled (Hoopla)
Direct links to browse Korean Cinema pages on Hoopla and Kanopy:
Hoopla - https://www.hoopladigital.com/browse/movie/popular?languageId=179283389&page=1
Kanopy - https://framinghamlibrary.kanopy.com/s?query=&space=videos&page=0&rows=20&sort=most-popular&sm_vid_14=Korean