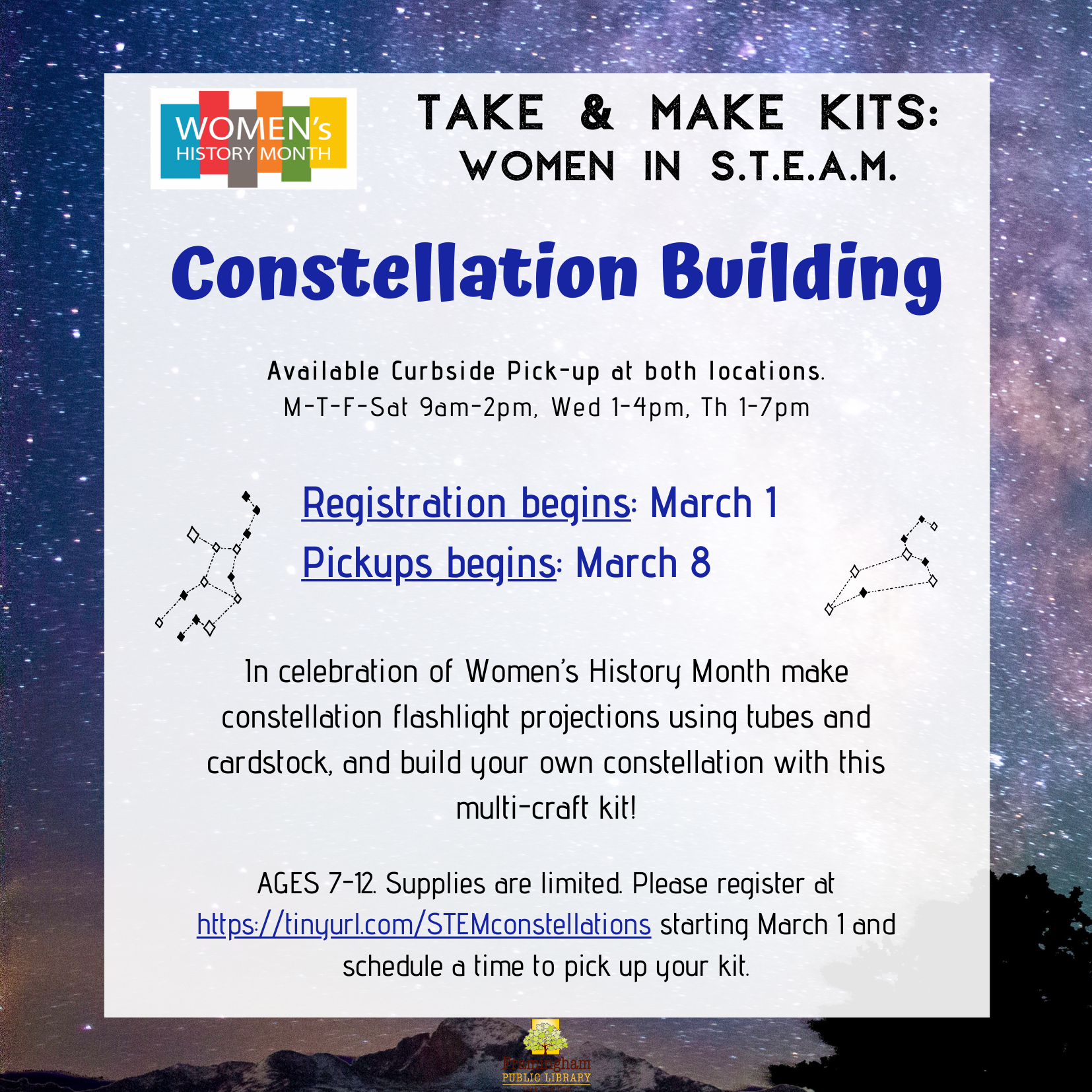 ALL KITS RESERVED: Take and Make Kit: Constellation Building
Monday March 8, 9:00am - 2:00pm, Ages 5-12.
In celebration of Women's History Month make constellation flashlight projections and build your own constellation with this multi-craft kit! All materials are provided in a kit available for curbside pickup. Sign-ups begin on March 1, pick-ups begin March 8. Supplies are limited. Please register at https://tinyurl.com/STEMconstellations starting March 1 and schedule a time to pick up your kit.